View companions of a guest
You can view all companions (i.e. guests that have travelled and checked in with the guest) in the guest history.
1. Open the Guest Management.
2. Select the guest in the guest list.
3. Go to History and then select Companions in the "Show" drop down menu.
The guests that are listed in bookings along with the guest will be listed here automatically whenever they are added to the booking window.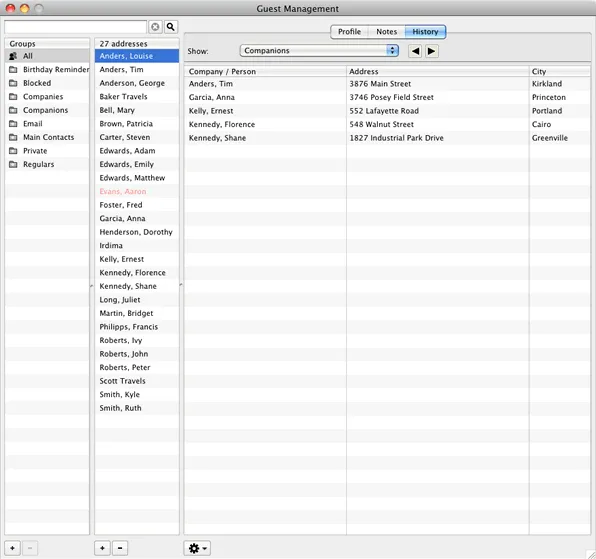 Double-click on a guest or use the context menu to go to their profile.
Note:
You can sort this list by its columns by clicking on the column header. Clicking once will sort the list by this column in descending order, clicking again will sort it in ascending order.