Overview
Under User Roles, you can customize existing roles for your employees. Three areas are available to you:
Here you can select an existing user role or create a new one and then customize it.
For user management, the functionality of Lodgit Desk has been divided into four areas: settings, lists, guest functions and actions.
For each of these four areas, individual functions can be specifically added or removed here.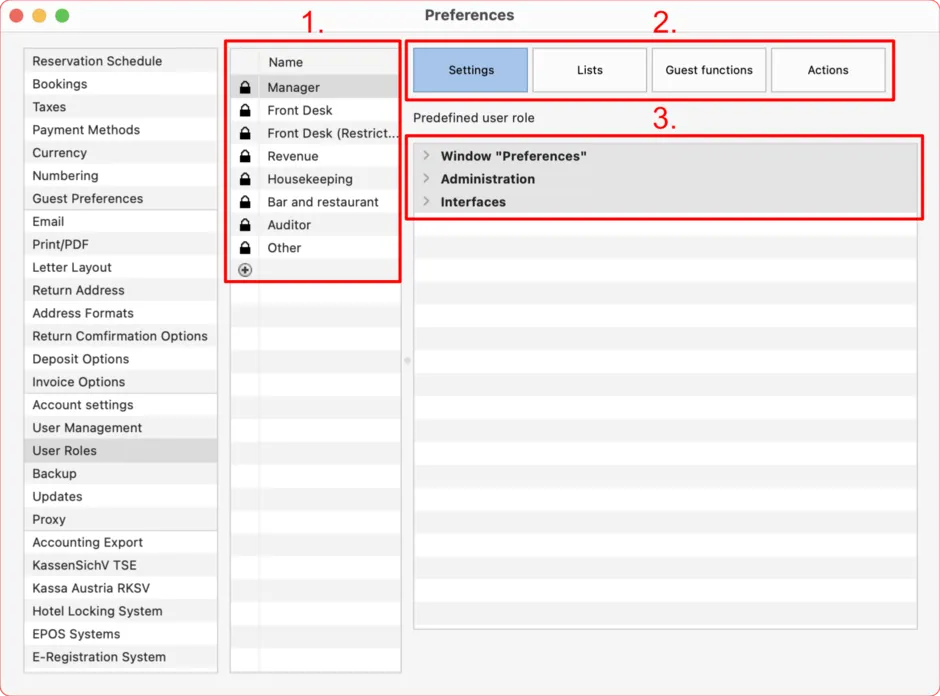 Create A New User Role
To create a new role, first click on the PLUS icon. Now you can select a predefined role (e.g. Reception), which you can customize right away.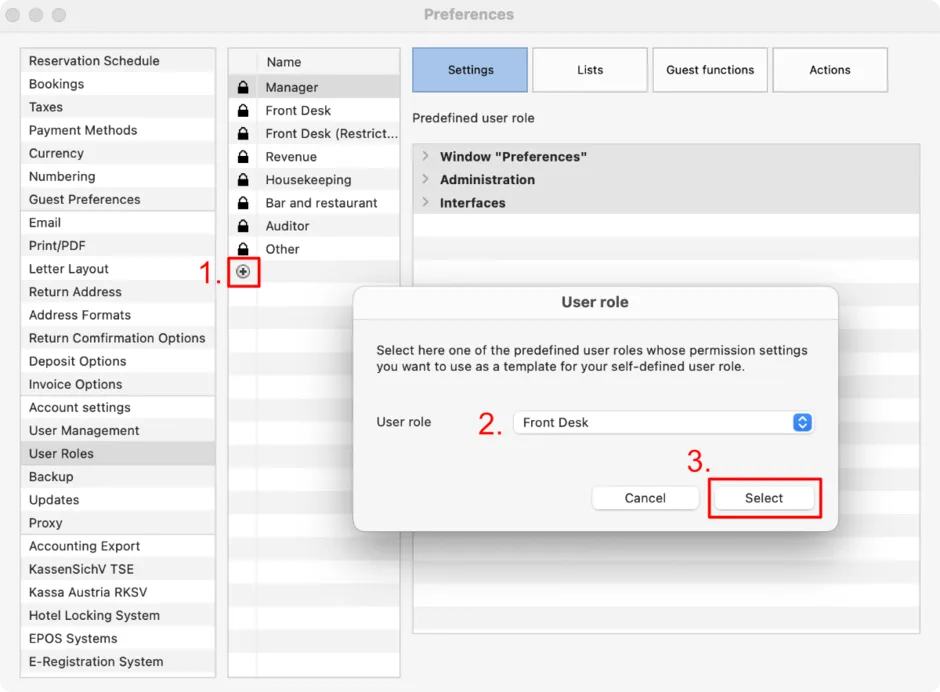 First, adjust the name of the user role: You can now rename the automatically created "Reception1" to "Reception Maria", for example.
If you now click on one of the four areas (here: guest functions), a box will appear next to each of the individual functions in the gray box.
A blue check mark indicates that this user role has been given all access rights in this function group (here: bookings, correspondence).
A blue minus indicates that only certain functions can be accessed in this group (here: guest management).
If the box is empty, all access rights for this function group are currently denied (here: interfaces).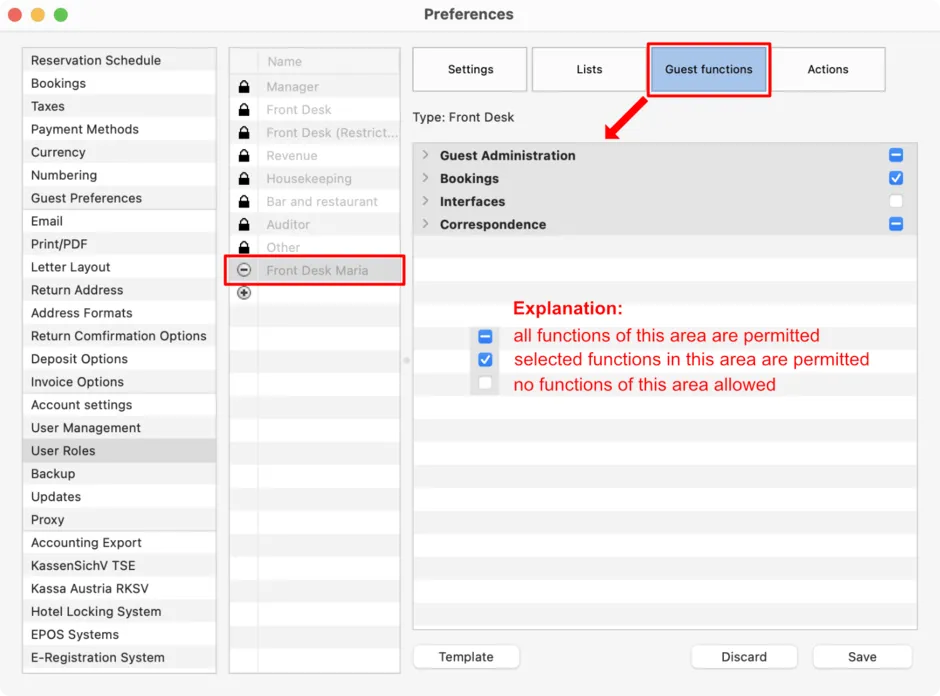 For your individual settings, first expand the function groups using the arrow next to the designation (here: Guest management). An overview of the individual functions or activities that you can assign to a user role appears. Finally, confirm your changes with Save.