To define different settings for deposits in Lodgit Desk, go to the Preferences and then the Deposit Options tab: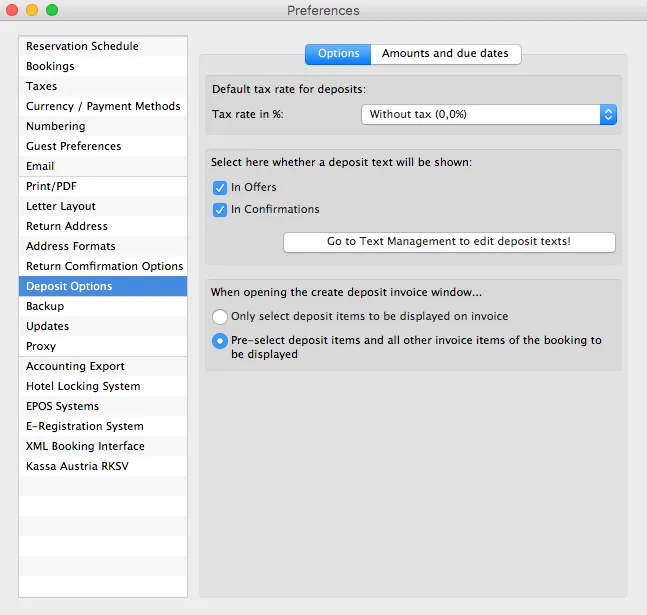 Offers and Confirmations
You can specify whether you want to show a text concerning deposits on offers and/or confirmations. For example: "We have received your deposit in the amount of 25 EUR on March 20, 2013 via Wire Transfer."
The texts that will appear on offers and/or confirmations can be edited if you go to Administration > Texts or by clicking the button Go to Text Management to edit deposit texts!
Amounts and due dates
To make adding deposits as easy as possible, you can also define a default amount (in relation to the booking amount). For group bookings, you can also decide whether you want to include all of the group's bookings into that calculation or only the booking that's selected.
You can also add different default options for when the deposit is due; either by x days from the current date or y days before arrival. When you add a deposit, the option with the checkmark will automatically be used. You may then select one of your pre-defined options or overwrite the date manually.