Create Users and Profiles
In the User Management section you can see all employees who already have different roles and access rights for Lodgit Desk. Use the PLUS icon to add new people.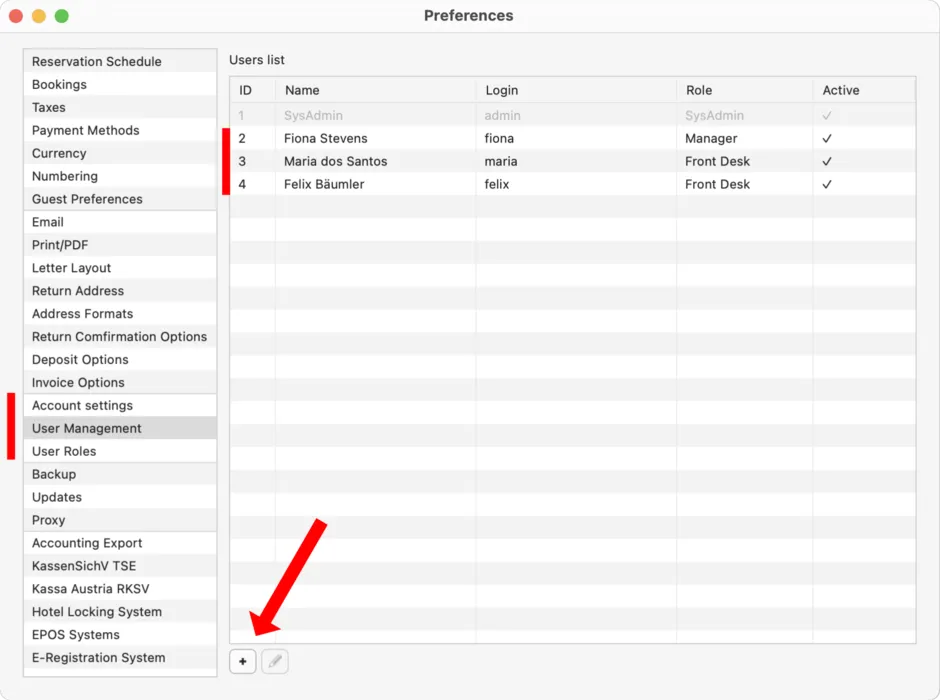 Enter the full name of the person and a login name. Now assign a user role that you want to assign to the person. There are several general options available to you at this point:
Manager
Reception & Reception (limited)
Revenue Manager
Cleaning Personnel
Bar and restaurant
Auditor
Other
In a further step, you can configure these standard roles for your employees according to your wishes; i.e. you can add or remove access rights individually.
Finally, assign a temporary password and confirm the new profile with Save. The profile now appears at the top of the list.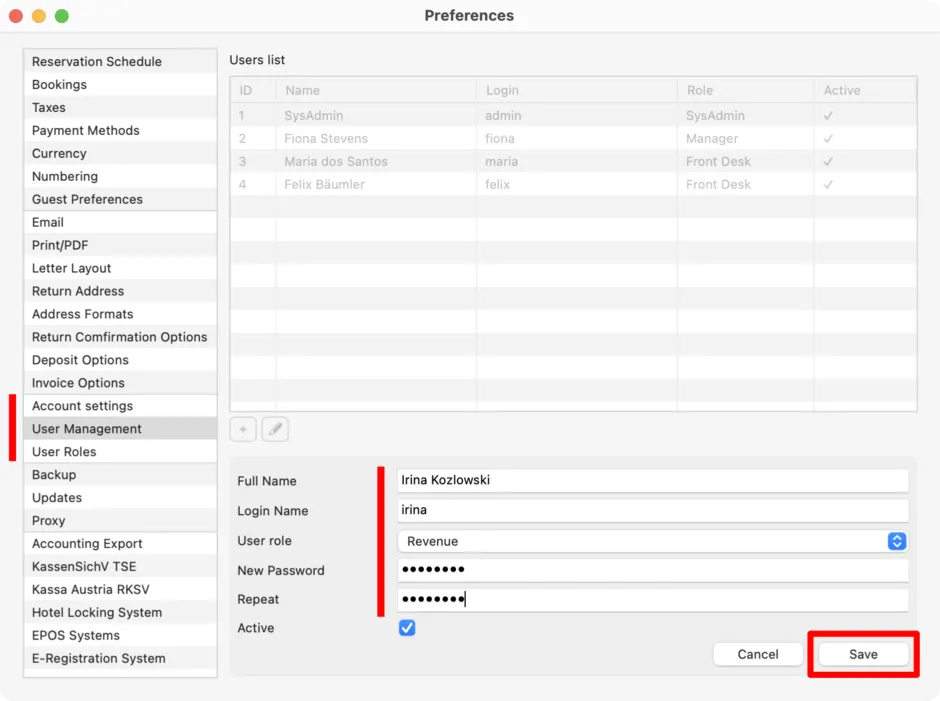 Immediately after creating a profile, please ask your employees to log themselves into Lodgit Desk and enter a new individual password under Account Settings.
You can also edit profiles for people who are already in the user list. To do this, first double-click on the name and enter new data. For example, you could assign a different role or a new password. After editing, click Save.