Create and manage price lists
To create and manage price lists, go to Administration > Prices in the menu bar or press the buttons Pricesabove the reservation schedule.
This will open the window for prices.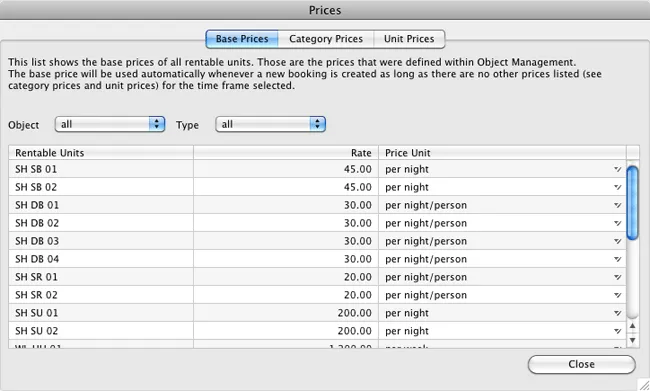 Note:
Changes in the price lists are not automatically transferred to existing bookings. You can apply the changes to an existing booking by using the cogwheel symbol in the booking window and choosing "Substitute price with new price data from Price Administration".
Here you can do the following: