In Lodgit Desk you have the possibility to create general labels with which you can repeatedly mark each booking. Also, you can add individual labels to individual entries to mark a specific entry.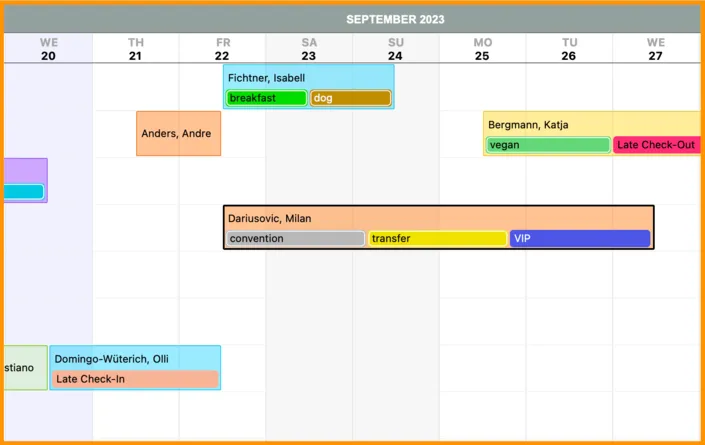 Create general labels
With Lodgit Desk, you can create labels (tags) to make booking-specific information visually quick to grasp in the booking plan (e.g. by the label "Late Check-in"). You can also assign multiple labels to one booking.
You can create a new label by clicking on the plus symbol. Select a label in the list and click on minus to delete it. Double-click on the color field to adjust the label color.
You can add the labels to a booking later in the booking window.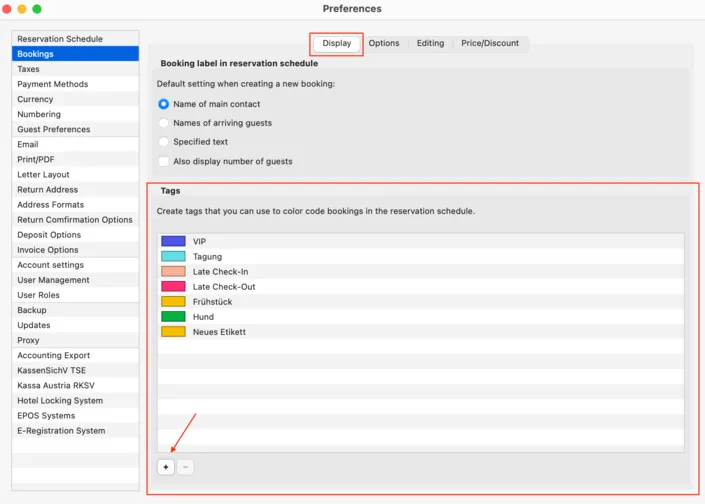 Create individual labels
You create individual labels directly in the booking window under General > Label. Click on the plus symbol and choose custom tag.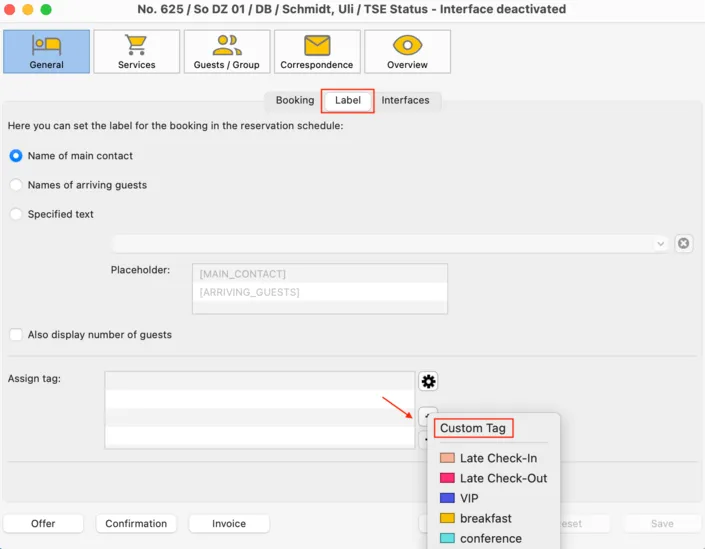 Add a label and select a color by clicking in the color field. Then confirm with OK.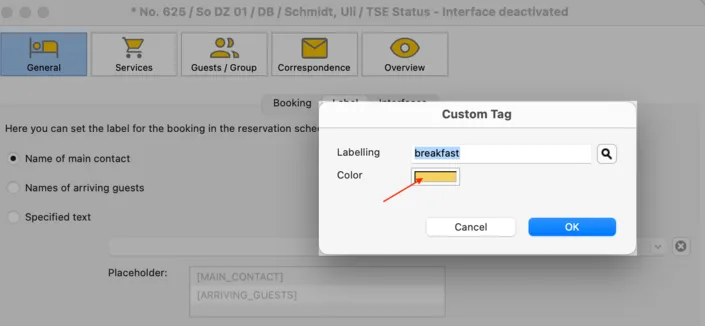 Add labels to a booking
The newly created label now appears in the list. When you press Save, the changes also become active and visible in the booking plan.
You can add more general labels or create more individual ones using the plus button. The minus button is used to remove labels from a booking. Please always confirm all actions with Save.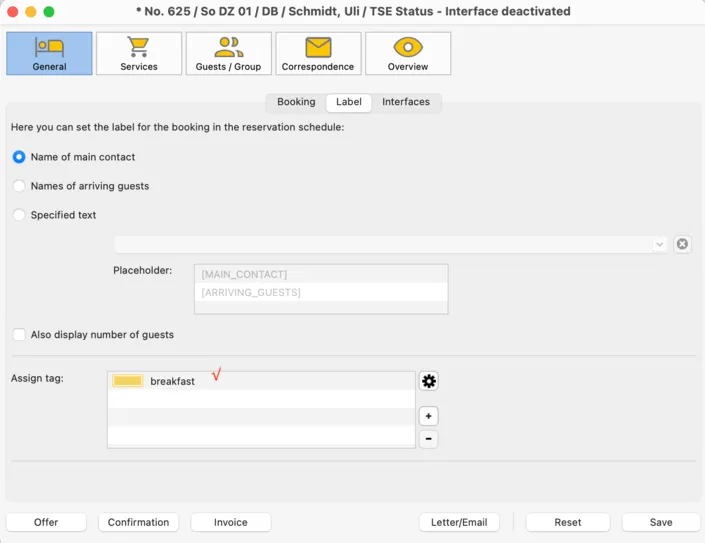 One or more labels can also be attached to group bookings.