Add an agent to a booking
In the booking window you can add an agent that you have previously added in the Agent Management to a booking. To do that, simply select the agent from the drop down menu "Agent".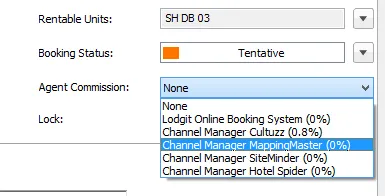 Note:
The agent Lodgit Online Booking System is added automatically to bookings that you have received through synchronising with the online modules.